Facilities
Give your child the perfect school day
Over the past few years we have been progressively improving and enhancing our school facilities in order to provide a first class teaching and learning environment for all our students.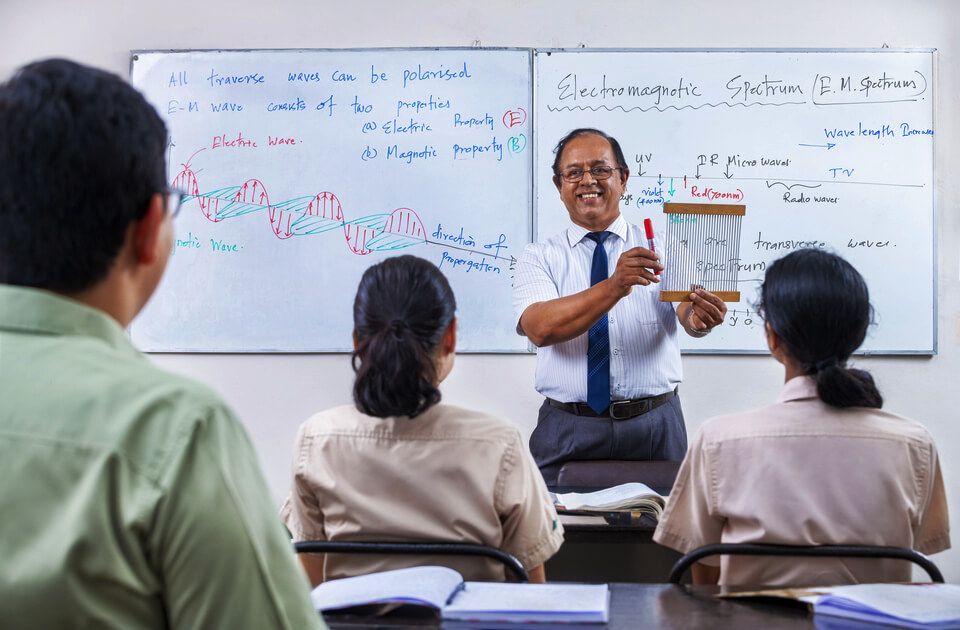 Classrooms
At CIS, we pay special attention to the classroom environment of our students within which we attempt to create the ideal learning environment for each category of students, along with multi-media based classroom facilities.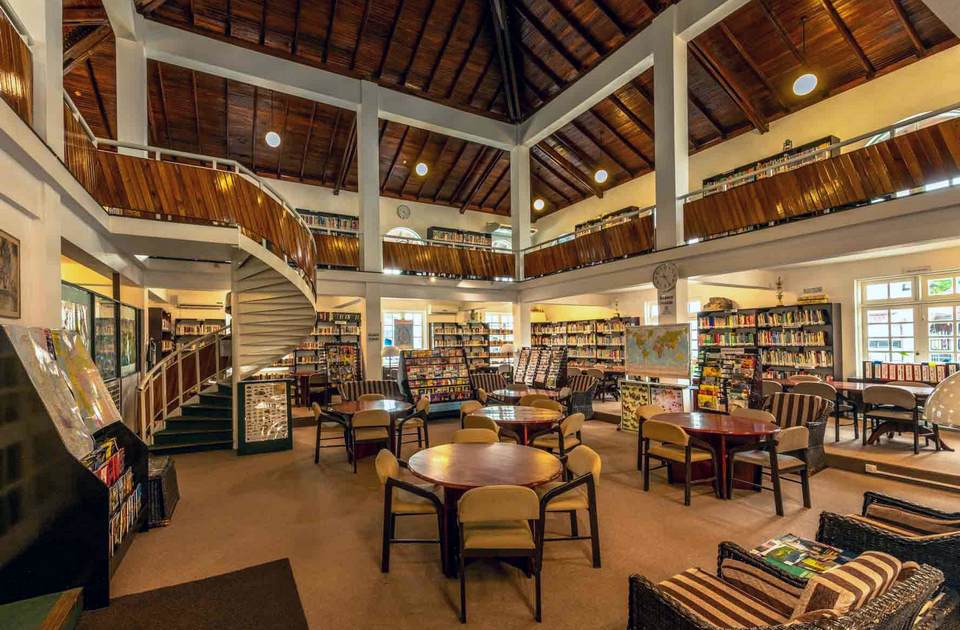 Library
We are proud of our exceptionally well-resourced senior school library which is considered one of the best school libraries in this part of Asia. It has a wide range of reference works, subject books and other publications relevant to the advancement of education and knowledge, along with a vast collection of resources. A computerized database is available for our readers to instantly search and locate the resources they need for their reference.
The multi-media room of the library has a comprehensive collection of DVDs and CDs on current affairs, with projectors and screens. It also has computers with internet access for reference and research.
Universities in the country and other professional library organizations also recommend a visit to our library annually and short term training activities for budding librarians are encouraged.
The Infant and Junior sections of the school have their own library with an excellent range of books and reference material suitable for their age group.
Departments
Text books department
Lending department
Reference department
Multi-media room
Maps/Posters collection
Dr.Arthur C Clarke's collection
Teacher Training resources
CD-ROM collection
Classical Music CD collection
Video collection (Feature films / documentary)
Periodicals / Newspapers collection
University prospectus collection
Career guidance resources
Publisher's catalogue collection
Library auditorium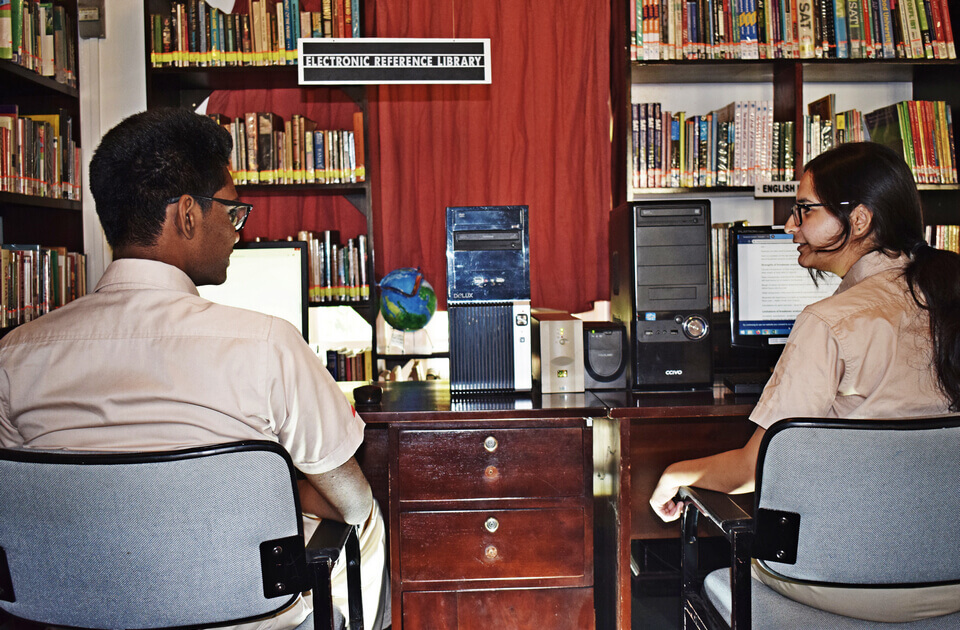 Electronic Reference Library
At CIS we believe learning should be child-centred and independent; in consequence we have developed an Electronic Reference Library in the form of a collection of departmental Excel documents, to which every student is given access. This unique resource provides our learners with the opportunity to complete guided additional study, using weblinks that teachers have selected as appropriate and relevant. As we are all aware, the internet is an incredible tool for learning but it can be difficult to identify the worthy content - particularly for young people - and therefore the ERL provides the needed guidance so that students and parents can be confident that the weblinks they are using are accurate and suitable for purpose.
Teachers add to the ERL fortnightly under the guidance of the ERL coordinator, ensuring that all the material provided is up-to-date, and that new opportunities for learning are always available. Our students are encouraged to use the ERL both to complete homework tasks set in lessons, and to supplement their work in school with further learning at home. We are confident that this resource plays a significant role in our consistently impressive exam results!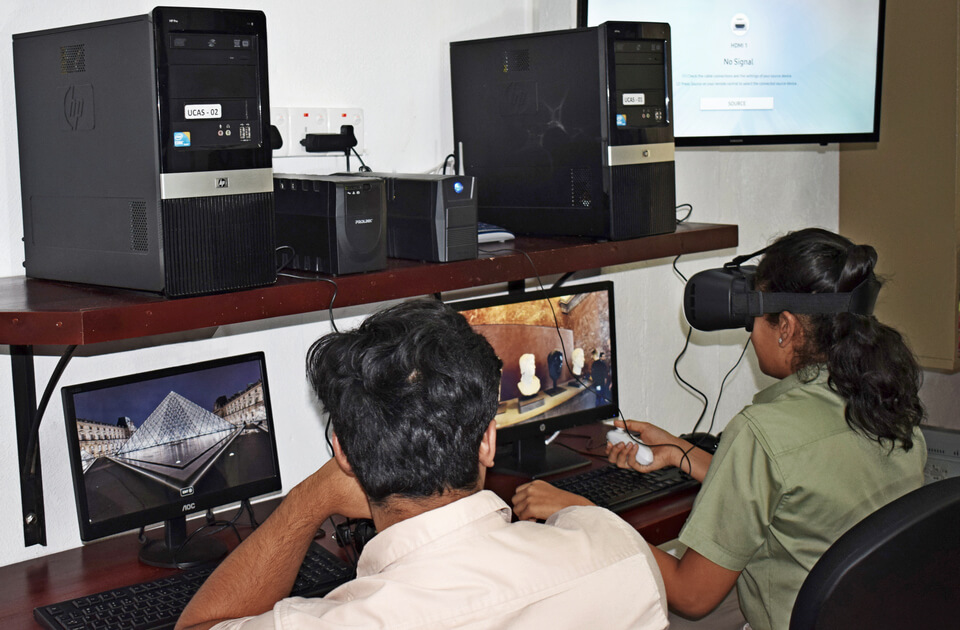 The Virtual Museum
Like the ERL, the Virtual Museum is a resource unique to CIS and we know that this new initiative will soon play a key role in all our students' study.
The Virtual Museum allows our students the opportunity to visit sights from around the world from the comfort of their computer chair, as teachers have curated a stimulating selection of 360-degree videos and virtual tours, allowing our learners to study interactively. This immersive tool helps bring subjects to life for young people: our geographers can visit far-flung lands to learn about different ways of life; historians can travel back in time to ancient civilizations and artists can tour some of the most exciting exhibitions from around the world.
Like the ERL, the Virtual Museum is an evolving resource, continually updated with new material by our dedicated teachers and we are very confident that all our students will find it an exciting and rewarding experience.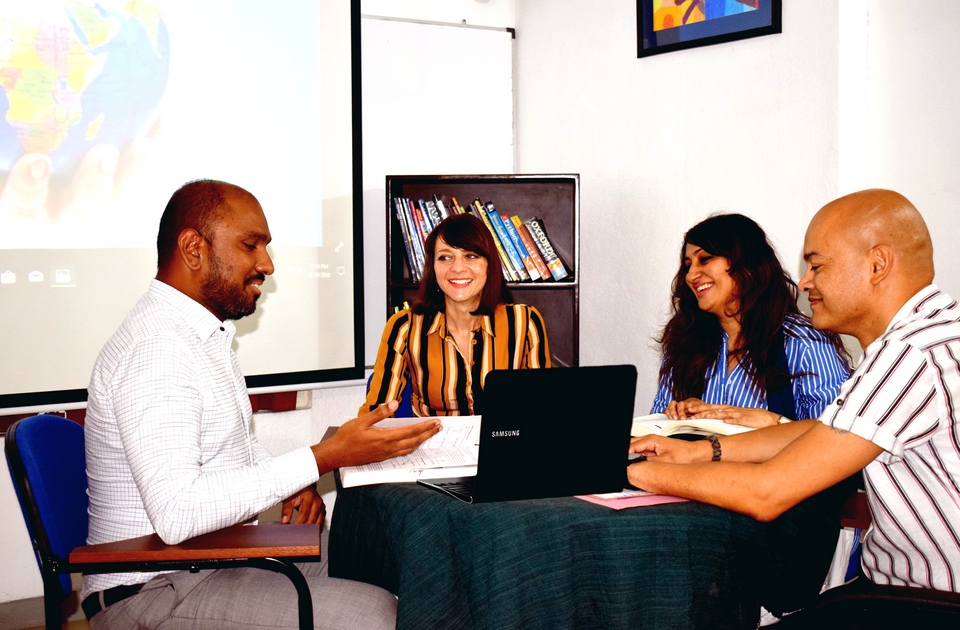 EIRCU
The Education Information and Research Coordination Unit (EIRCU) was established in September 2014 and has since become integral to the operations of the school. EIRCU has two main aims:
To keep the school up-to-date with changes and trends in education policy from the UK and beyond.
To ensure that the school has the most relevant and current information regarding qualification changes.
EIRCU is led by members of staff with vast experience of the UK education system, who work closely with the Principal and the Senior Management. This team guided the school through the recent changes in both grading and content of the qualifications our students under-take and, as a result, students sitting new specifications in summer 2019 performed outstandingly.
We are confident that EIRCU will continue to be a fundamental part of our success in the years to come, ensuring that our students are taught in-line with the top performing UK schools, thoroughly preparing them for the option of international further studies.
Computer Rooms
The Secondary School has five computer labs equipped with state-of-the-art computer and multi-media facilities and Internet access. Apart from computer classes specified in the curriculum, our students are encouraged to use the computer facilities as often as their schedules will permit. A teacher or supervisor is always present to provide help and guidance for proper and careful use of the facilities.
The Infant and Junior sections are also equipped with similar facilities for use during computer classes.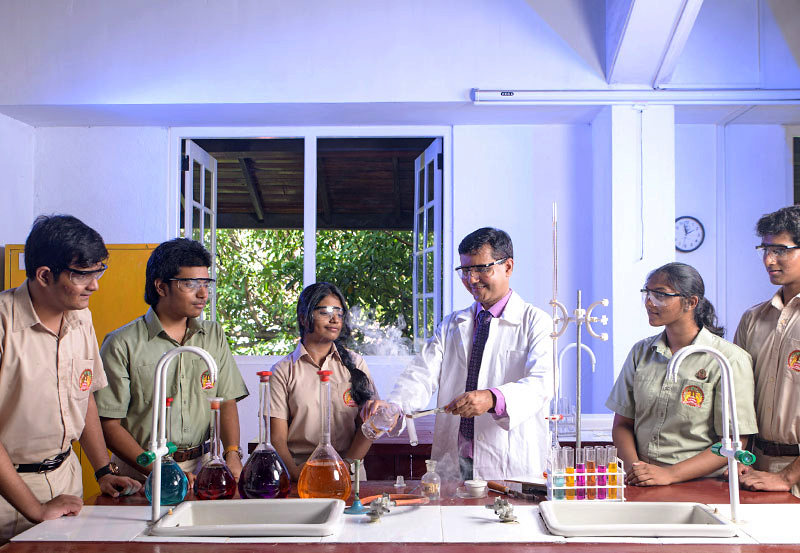 Science Laboratories
The Secondary School has fully equipped and purpose built science laboratories for Biology, Chemistry, Physics and Integrated Sciences. Subject teachers assisted by lab technicians ensure strict supervision of students at all times while using the laboratory equipment.
The Junior School also has a purpose built laboratory used for General Science. With student project displays, experiments and posters, this laboratory is a tribute to the budding young scientist in every child.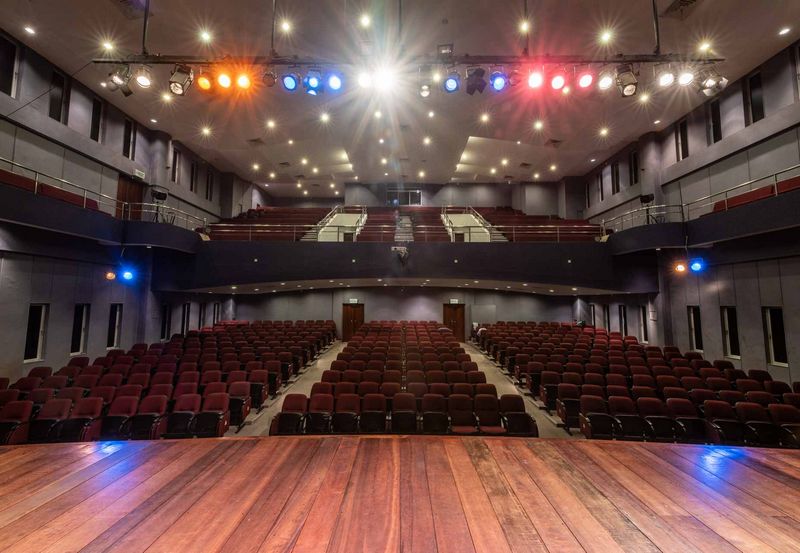 Auditorium
Our fully air conditioned ultra-modern auditorium has state-of-the-art lighting and sound systems with a seating capacity of around 700. The auditorium provides our students with the very best equipment to support their acting, dancing, singing and speaking talents. All major school stage productions are held here.
Our auditorium complex also houses a sixth form teaching area with 8 teaching rooms, a sixth form common room, and an examination hall with seating for over 200 students.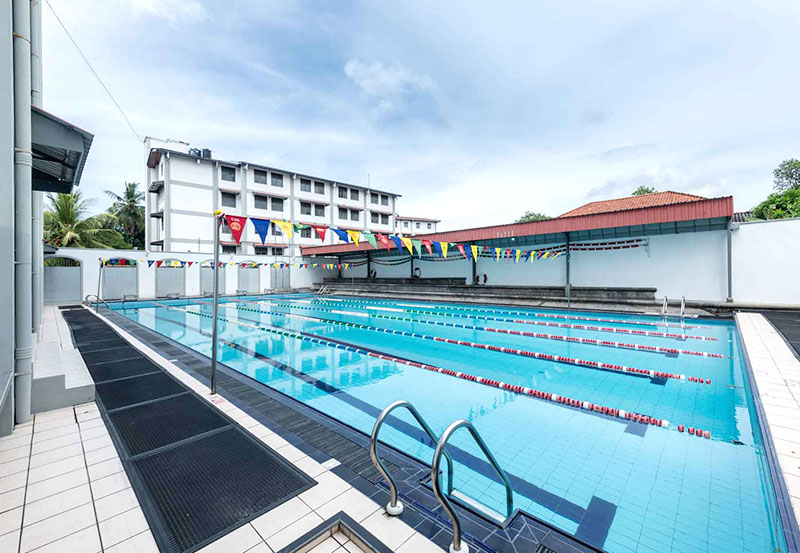 Swimming Pools
All students from age 3 upwards have weekly swimming classes. Our 25 meter 6 lane swimming pool and a smaller learning pool are used for swimming practice as well as inter-house swimming meets. Swimming classes are conducted by a highly trained swimming coach and overlooked by the class teacher. A lifeguard is on duty at all times when the pool is in use.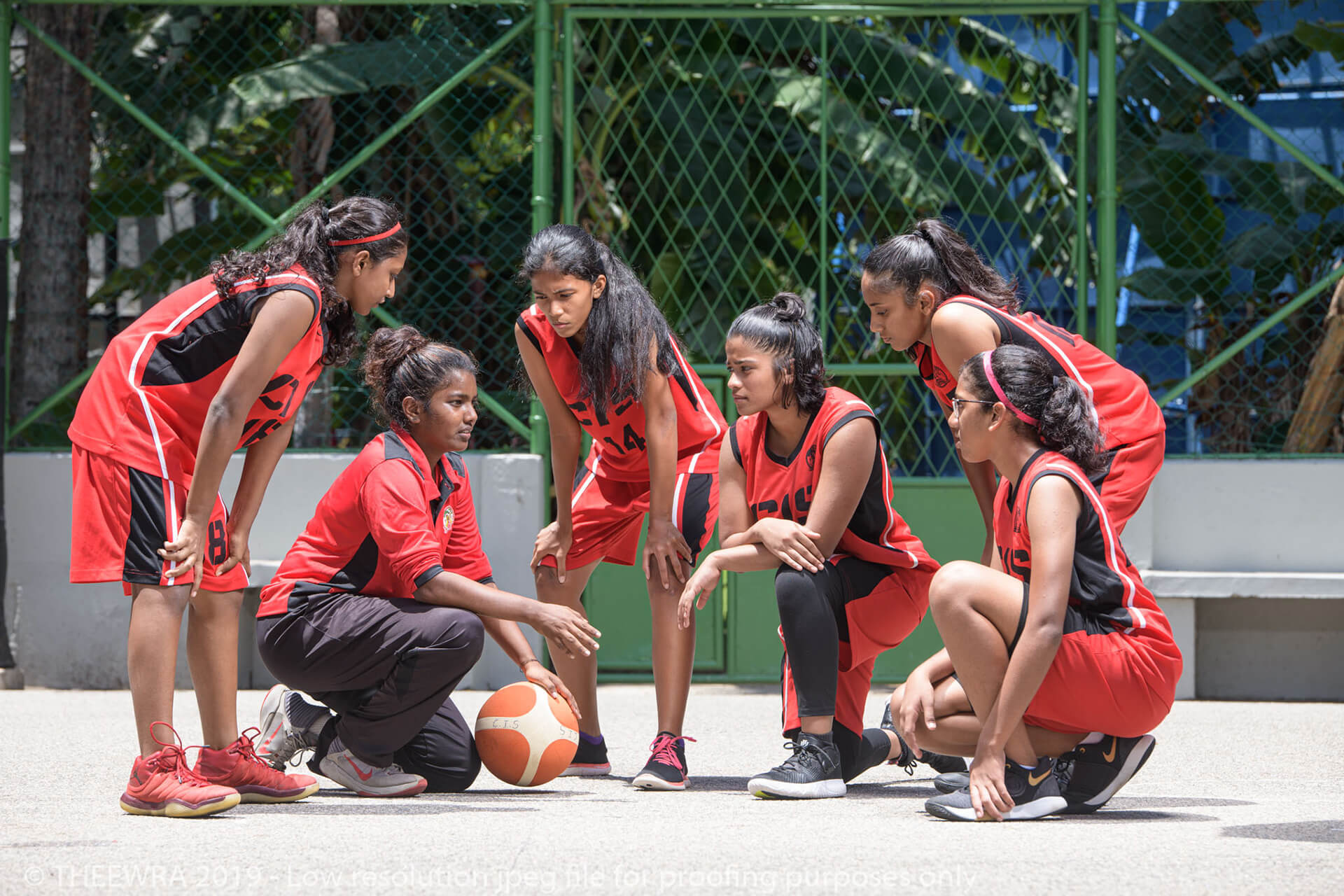 Sports
All students are actively encouraged to take part in sport on a regular basis. The Sports Department consists of specialists in a wide range of sport including athletics, badminton, basketball and cricket to netball, rugby, soccer, swimming and tennis. Whereas some schools choose to specialise in one or two sports only, at CIS we believe in diversity and in offering our students the chance to participate in many different sports.
All students from age 4 upwards have weekly swimming classes. Our 25 meter 6 lane swimming pool and a smaller learning pool are used for swimming practice as well as inter-house swimming meets. Swimming classes are conducted by a highly trained swimming coach and overlooked by the class teacher. A lifeguard is on duty at all times when the pool is in use.
We compete against both local and international schools island-wide and are proud to say we are highly rated contenders in all sports. Our students have had spectacular success whilst representing CIS, and many are selected for national and international teams.
The sports ground and pavilion within and alongside the school campus contains facilities for all sports events including cricket, football, basketball, athletics and other sports.