The Colombo International School, Kandy (CISK), is a secular, co-educational international school founded in 1998, with the objective of delivering an international education of the highest standard in Kandy. Students from diverse ethnic and cultural backgrounds, which include Korea, Japan, China, Britain, India, Sweden, Germany and the Maldives, as well as Sri Lanka, blend in a conducive learning environment. As a result of its multiculturalism, students of CISK are nurtured to become responsible global citizens.
The Colombo International School, Kandy, is a branch of the Colombo International School, one of the most prestigious international schools in Sri Lanka. Since its inception in 1998, the school has expanded exponentially to reach its present enrolment of 700 students. A stringent admission test and a meticulous analysis of character are conducted in order to ascertain the academic potential and calibre of students admitted to the school.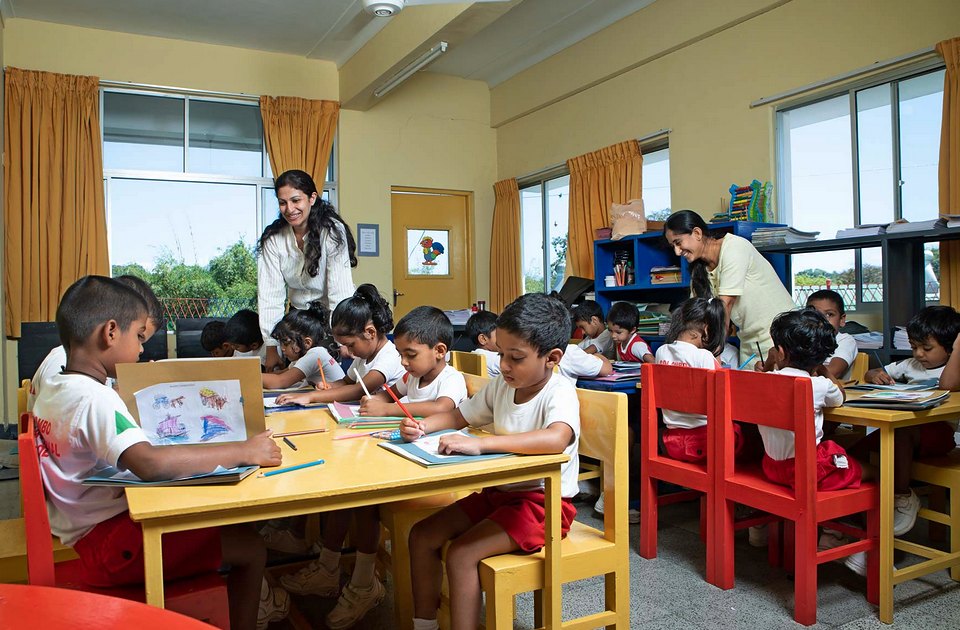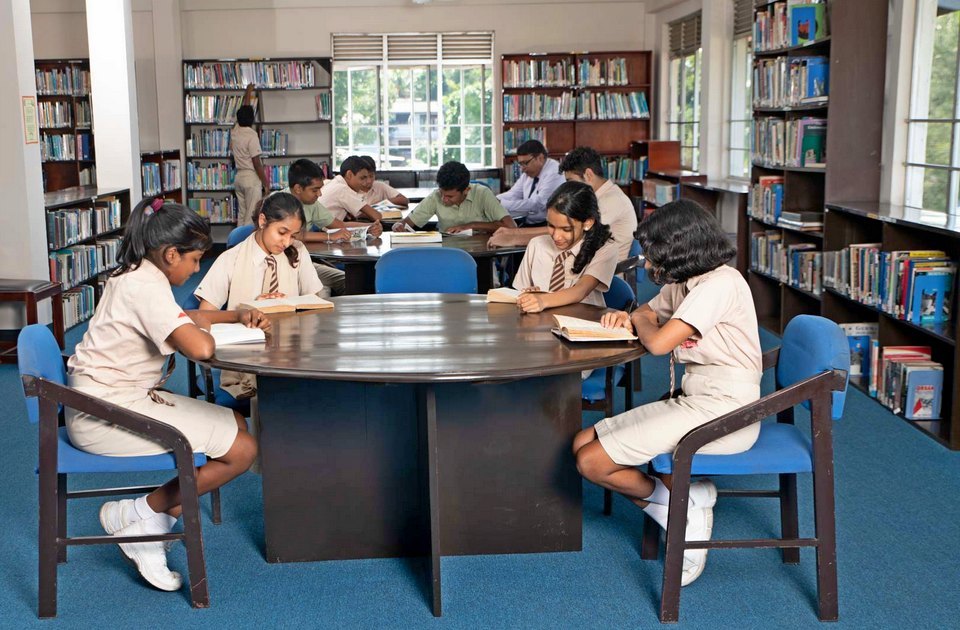 The Colombo Intentional School, Kandy, believes in the importance of holistic education and encourages its students to participate in the panoply of extra-curricular activities on offer which complement their academic excellence. Hence, it is mandatory that each student participates in a minimum of two extra-curricular activities. 
The academic staff of CISK are highly qualified professionals who possess Bachelors, Masters, and Postgraduate qualifications from institutions as esteemed as Bristol, Cambridge, Oxford and Sri Lankan Universities. The two schools rigorously follow a uniform academic programme based on the British curriculum and offer the same standards of instruction. Students are prepared for the Edexcel IGCSE 9 – 1 and International Advanced Level Exams to be taken at the end of Year 11, Year 12 and Year 13 respectively.
The IGCSE 9-1 at the Colombo International School, Kandy
The Edexcel IGCSE consists of highly demanding 2 year courses across a wide range of subjects. It is mandatory to study a minimum of eight subjects, two of which must be English and Mathematics. In addition to the core subjects of Maths and English, the school offers Biology, Physics, Chemistry, English Literature, French, German, Sinhala, Tamil, Information Technology, Economics, Business Studies, Accounting, History, Geography and Art. 
In the 2019 May / June IGCSE the school achieved excellent pass rates.
Summary of results for June 2019 IGCSE (9-1)
| | |
| --- | --- |
| Pass Grade | Cumulative % of Grades |
| 9 | 11% |
| 9, 8 | 32% |
| 9, 8, 7 | 54% |
| 9, 8, 7, 6 | 72% |
| 9, 8, 7, 6, 5 | 86% |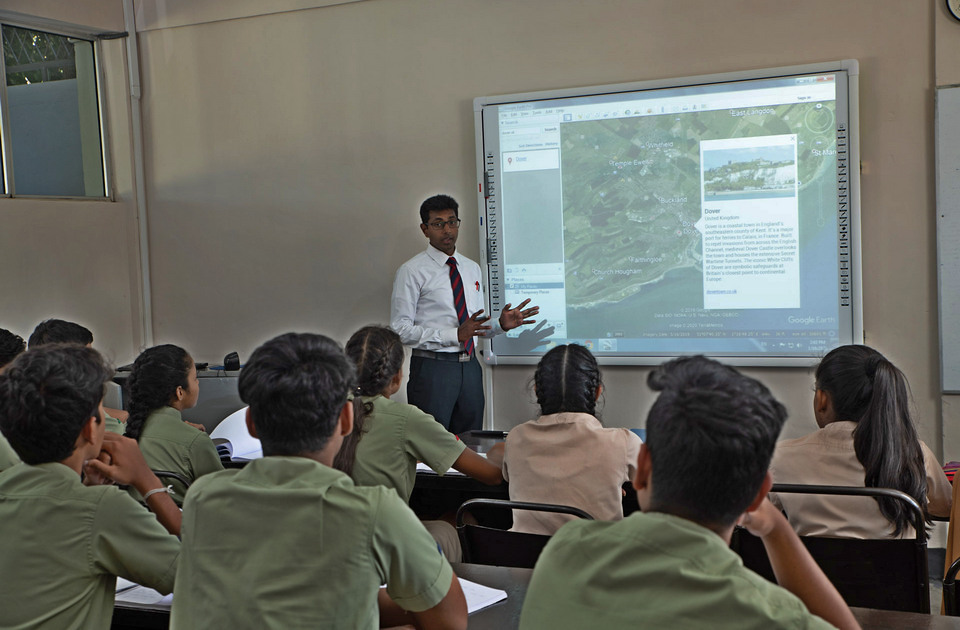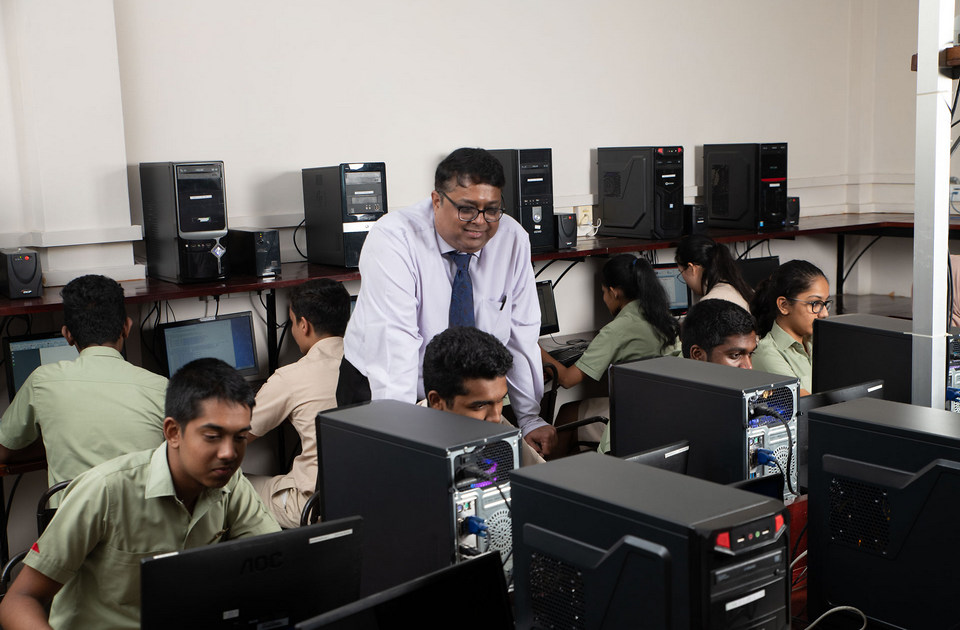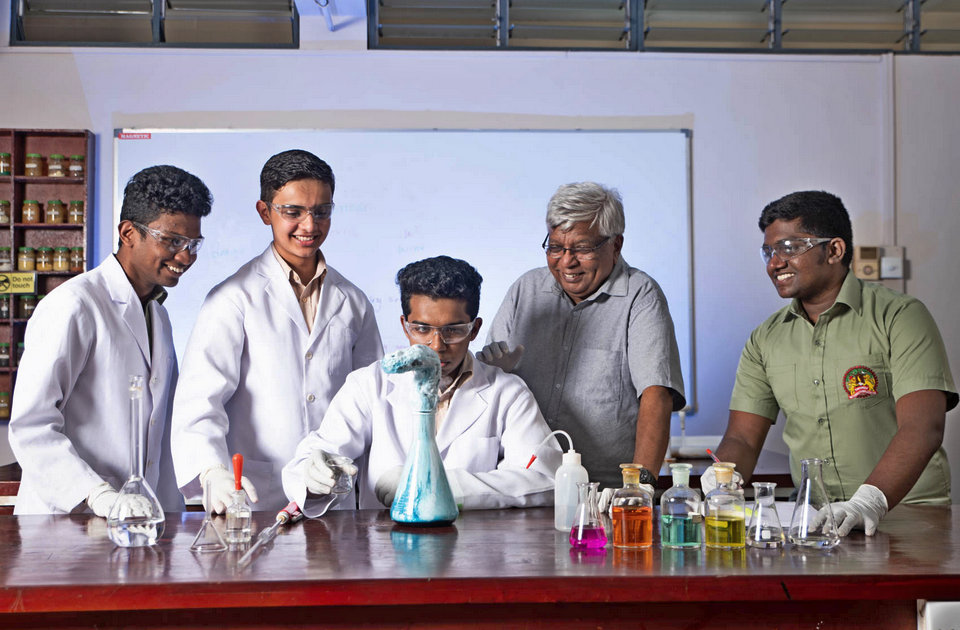 The International Advanced Level at Colombo Intentional School, Kandy
The Edexcel International Advanced Level (IAL) courses are an expansion of ideas and concepts studied at IGCSE explored in greater complexity and depth. These are demanding university preparatory courses that allow students early insights into tertiary level education in years 12 and 13. As a result, IAL candidates are thoroughly prepared for the pursuit of higher studies in American, British, Malaysian, Australian and arranged other universities across the globe. The school adopts a policy that advocates intense preparation and, as with the IGCSE, the results are impressive. Most students study four subjects at Advanced Subsidiary Level, although some may pursue three disciplines in Year 13.
The school offers advanced level courses in Biology, Chemistry, Physics, Mathematics, Further Mathematics, Business Studies, Economics, English Literature, French, Geography, History, IT and Accounting.

Summary of Results for June 2017 Edexcel GCE / IAL Advanced Level
IAL May/June 2019
| | |
| --- | --- |
| Pass Grade | % of Candidates for same or higher grade |
| A* | 10% |
| A*, A | 24% |
| A*, A, B | 49% |
| A*, A, B, C | 65% |
| A*, A, B, C, D | 83% |
University Acceptance
The Colombo International School, Kandy has maintained an impressive record of university admissions. CISK alumni have been consistently accepted to prestigious academic institutions such as Cambridge, Nottingham, Imperial College, Queen Mary University, University of London, Manchester, Glasgow, Southampton, Oxford Brooks, Birmingham, Liverpool and Warwick in the UK and Monash Melbourne, La Trobe (Sydney), Macquarie (Sydney) in Australia and National University of Singapore. In recent years, candidates from Kandy have shown a pronounced interest in US Universities such as Iowa & North Dakota, New York State University, Pennsylvania University, and Seattle Pacific. Many others have gained admission to universities in Malaysia such as IMU, Nottingham and Monash.
Sports
The school employs the services of highly qualified professional coaches for Basketball and Rugby. The Basketball teams have reached great heights winning the Under 15 titles at 'All Island' and 'Inter- International Schools' tournaments.
Facilities are also provided for Cricket, Swimming, Table Tennis, Badminton and Drama. The school places immense importance on the Performing Arts and has been the only school in the area to stage plays annually for the public in Kandy.