Gold Medal at World Virtual Choir Festival 2021
2022-01-06
Gold Medal at World Virtual Choir Festival 2021:
We are very proud of Navik Weerawardana (9C), who won a Gold Medal in the Children's Solo Singing Category (Age 10-14 years) at the 4th World Virtual Choir Festival organized by the Bandung Choral Society, Indonesia which took place in September 2021. Navik was 12 years at the time of recording. He also won the only Special Jury Award in the Festival, for the Most Promising Performance.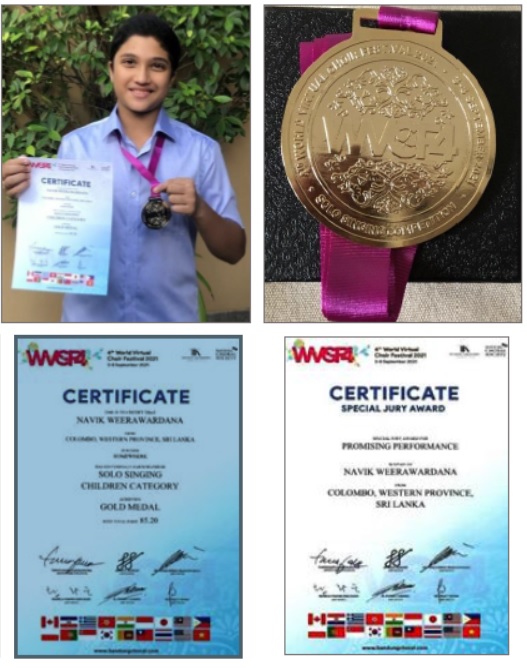 The results of this competition were announced at a virtual awards ceremony held in October 2021.
Navik's award winning entry was a performance of 'Somewhere', from the Broadway musical 'West Side Story'.