National Sports Colours
2021-06-21
CIS Students win National Sports Colours.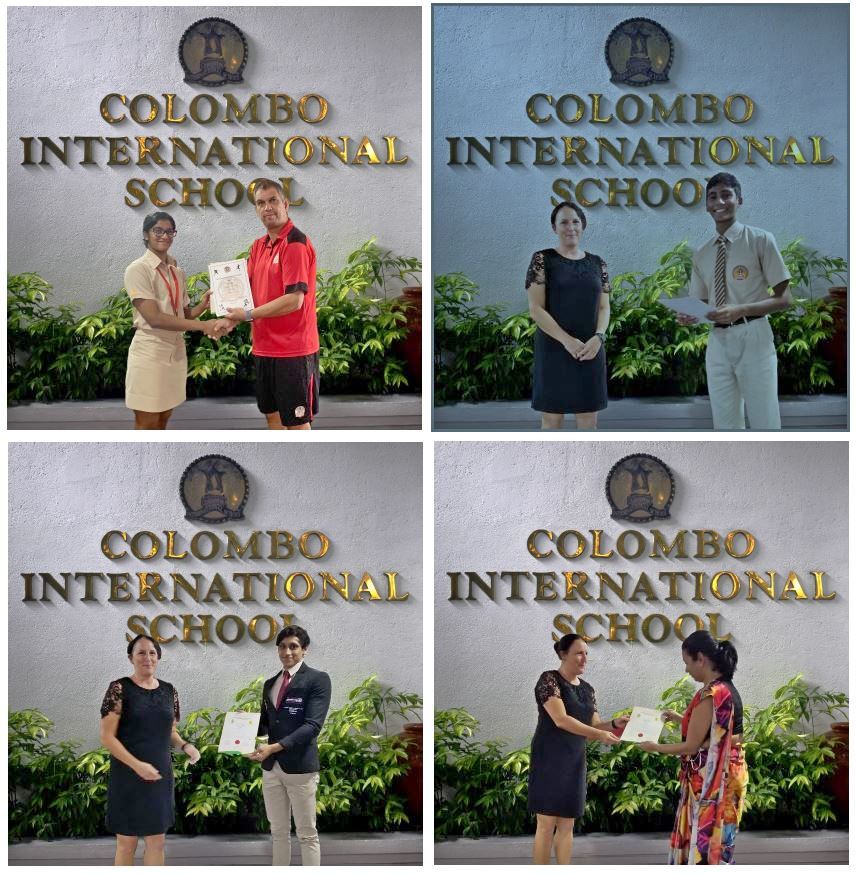 Congratulations to the following students who recently received their National Sports Colours: Bhakthi Karunasena for Swimming; Revan Senaratne National Colours for Swimming (collected by his brother Nevan); Dhinal Weerasinghe for Swimming and Shaveetha Kohombange for Squash.
We are so proud of you for these wonderful achievements!